WWW.MBADV.DK
I'm so excited to present www.mbadv.dk – the new website of my joint ventures with architect Anne Dorthe Vester.
So many exciting projects to come!
Since 2012 Danish architect Anne Dorthe Vester and designer Maria Bruun has collaborated in creating objects in the cross-section between architecture, design and art .Their work often focuses on abstractions, like idioms, functional hybrids, and on the aesthetics of materials and form in relation to surrounding spaces —all created with an intense focus on the crafted detail.
Web design by the talented Studio Atlant
FRAGMENT is premiered by The National Art Foundation
Maria Bruun and Anne Dorthe Vester is rewarded with 50,000 kr. For the work "Fragment," which was shown on Charlotteborg's Spring Exhibition 2016.
Committees motivation:
Furniture designer Maria Bruun and architect Anne Dorthe Vester first showed their joint work in Etage Projects Gallery in the fall of 2014. For a narrow, but very interested audience they presented their solo exhibition OBJECTS OF USE – a series of furniture-like objects in wood, brass and ceramics. Consciously precise and meticulous in execution. Consciously indefinable as furniture types. They had an errand!
A selection of these were later presented on Charlottenborg's Spring Exhibition 2015 and won the National Solo price, which provides access to a solo exhibition at the Spring Exhibition 2016. 
With the installation FRAGMENT in Charlottenborg Exhibition Hall, they have seized the opportunity and made a huge scale jump. Both practical and artistic. The entire space is taken into use. Iron bars from the floor to ceiling, shelf-like oak structures, clean-cut black metal slats contrasted by amorphous ceramic seats, meets a puzzled the audience. Is it free arts, architecture, crafts or design? Can it be used for anything? Did we enter a random room in the building?
The astonishment and suggestion and questions for the property and the environment that we think we know is the scope and what Anne Dorthe Vester and Maria Bruun gives a special attention. It is all, nothing and everything in between. In this way, they are real cross-over artists who are expanding our approach to space and materiality.
It's commendable when two young people – a furniture designer and an architect, takes the opportunity, and provides an extraordinary artistic effort.
If it's a Chair at Patrick Parrish Gallery NYC
MINDCRAFT exhibition at Circolo Filologico Milanese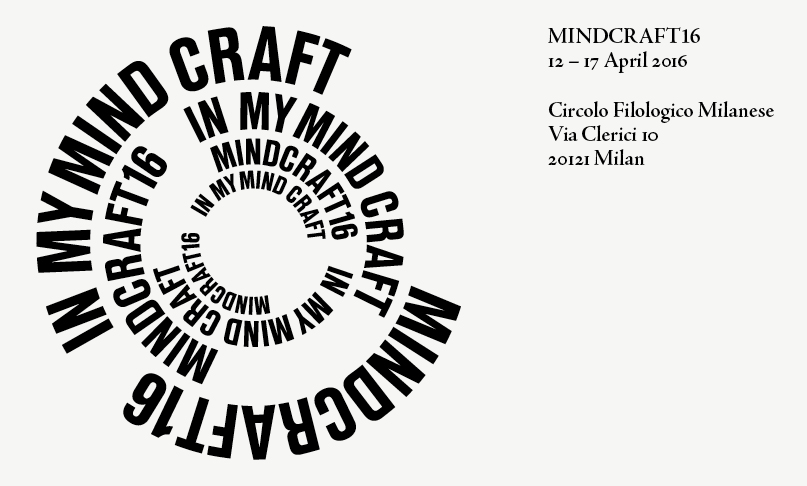 In 2016, the Committee for Crafts and Design Project Funding under the Danish Arts Foundation once again gives a large international design audience an opportunity to explore the latest in Danish craft and design. This year's participants have now been selected, and the setting for MINDCRAFT16 is the historical Circolo Filologico Milanese in Milan's city centre.
The Danish designers and craftspeople for this year's instalment of MINDCRAFT were selected by the Danish-Italian design duo GamFratesi.

Dates and location
MINDCRAFT16
12 – 17 April 2016
Circolo Filologico Milanese
Via Clerici 10
20121 Milan
Upcoming Exhibition HJEMLIGHED
In the exhibition the nine craftsmen, designers, architects and artists move into a private apartment in Lavendelstræde 8, in central Copenhagen.
For 20 days you are able to walk-in off of the street and explore how the exhibition blends into/with the home.
The Exhibition is open 28. August – 15. September
Opening Hours
Monday – Sunday 12-17
Wednesday 12-20
Address
Lavendelstræde 8
1462 København K.
Mirror Mirror at northmodern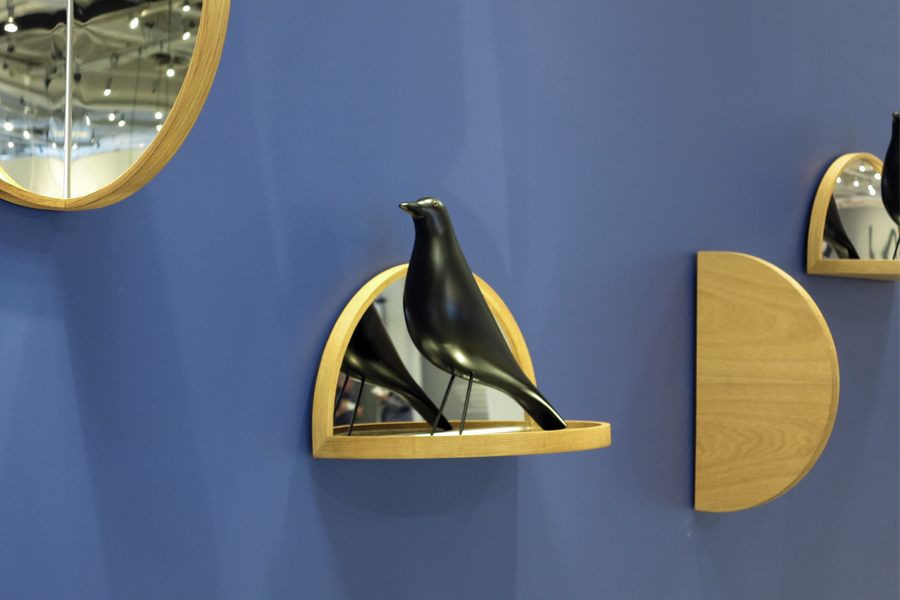 Alongside with brands like Artek and Vitra, Paustian Mirror Mirror was proudly presented at the Danish furniture and lifestyle trade show northmorden.
Check out the show from August 13th – 15th
Center Boulevard 5
2300 Copenhagen
Objects of Use wins the National solo-price
What an amazing honor.
Objects of Use, co created with architect Anne Dorthe Vester, won the National Solo Price at the annual Spring Exhbition.
The jury said:
"With the series Objects of use the national solo price winners Anne Dorthe Vester and Maria Bruun delivers their different professional skills in the study and re-evaluation of the functionallity af furniture and the space they occupy. It combines craftsmanship, high quality technical knowledge in the creation of a series of relational objects with flexible functional quality."
Objects of Use at ETAGE Projects
Mirror Mirror wins Design of the Year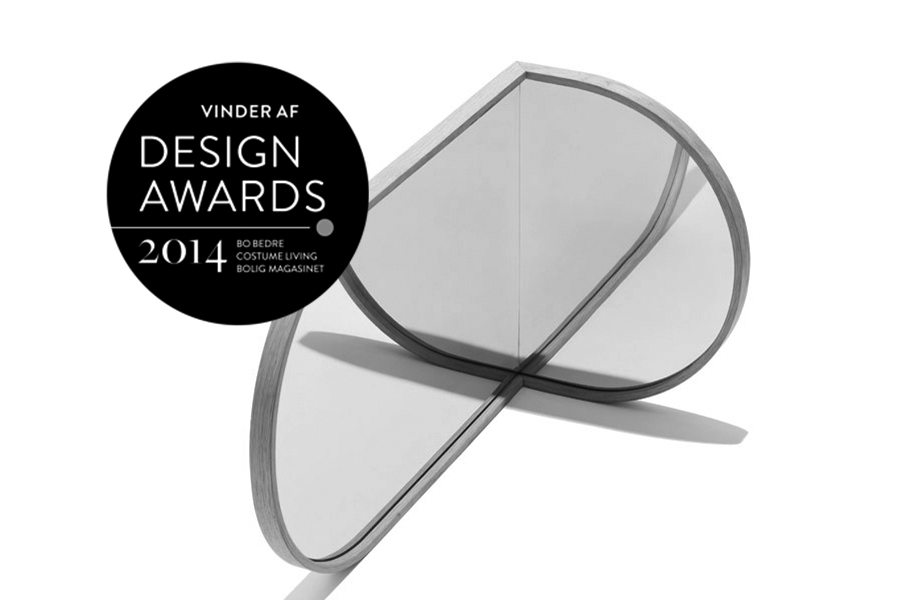 WOW! Mirror Mirror wins 'Design of the Year'.
I'm super proud and excited that Mirror Mirror is nominated as DESIGN OF THE YEAR at this years Design Award, hosted by Danish magazines BO Bedre, Bolig Magasinet and Costume Living.
New product Mirror Mirror Collection